Guiding mentorship in the right direction
Big Brothers Big Sisters of NYC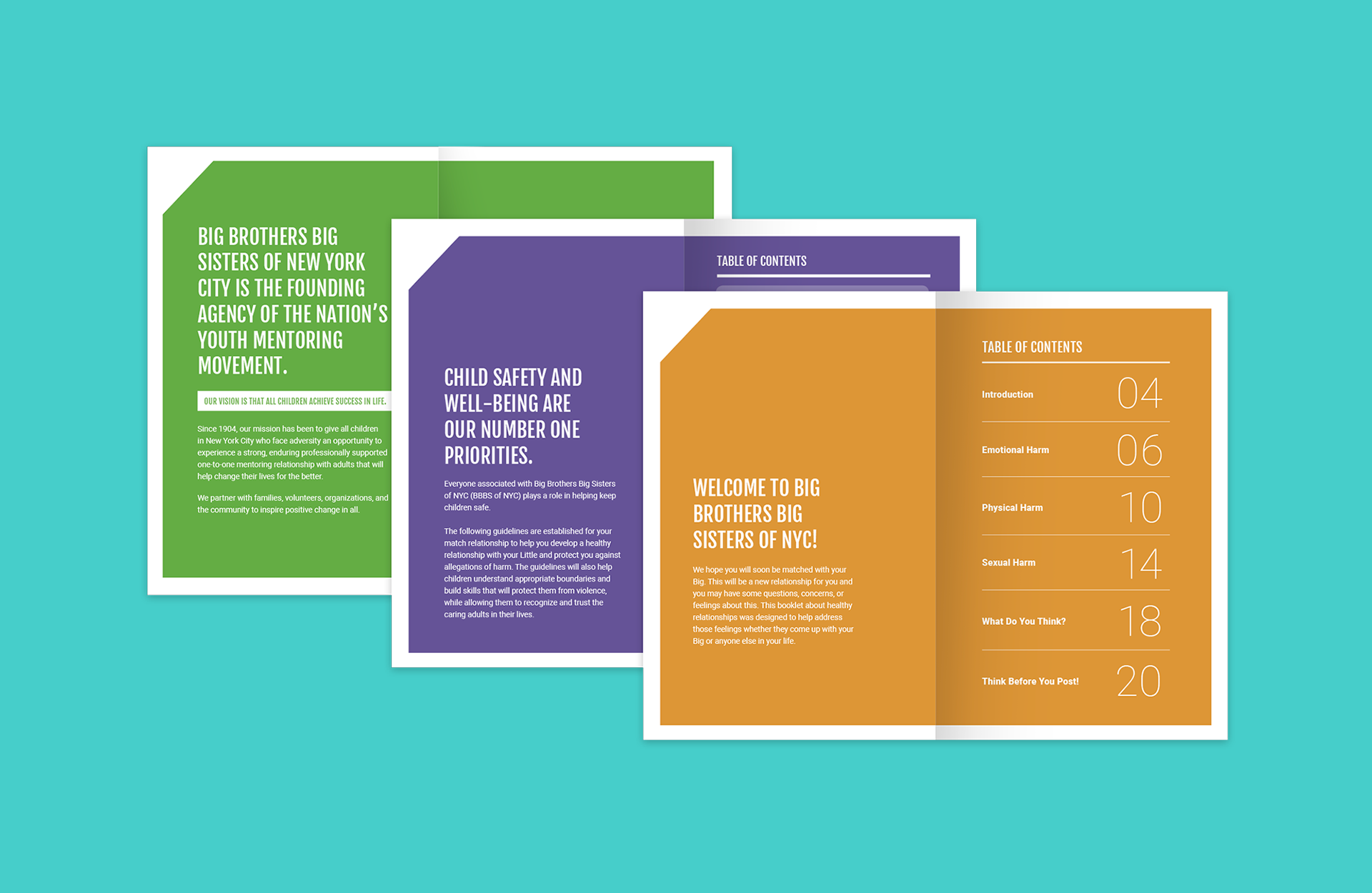 Big Brothers Big Sisters of NYC is the rogue chapter of one of the largest nonprofit mentorship programs. 
Each guide offers on-boarding information geared toward its respective audiences: for Bigs (the mentor), Littles (the mentee), and parents/guardians.​​​​​​​
​​​​​​​
While the content varies between each guide, the intended audience is delineated by color and follows the system's typographic hierarchy. Interior spreads are seamlessly designed to include text, image, and/or both, giving BBBS the power to update content without disrupting the layout. In simplifying, the reader is able to easily engage with the presented content.
Additionally, a separate illustrated guide was created with content appropriate for an even younger audience ages 7-12. Illustrations narrate possible scenarios between different relationships–parent to child, peer to peer, and on social media–to provide emotionally healthy approaches in potentially uncomfortable situations.