Providing accessible health resources to teens and young adults
Mount Sinai Adolescent Health Center
UX Strategy / Design / Prototyping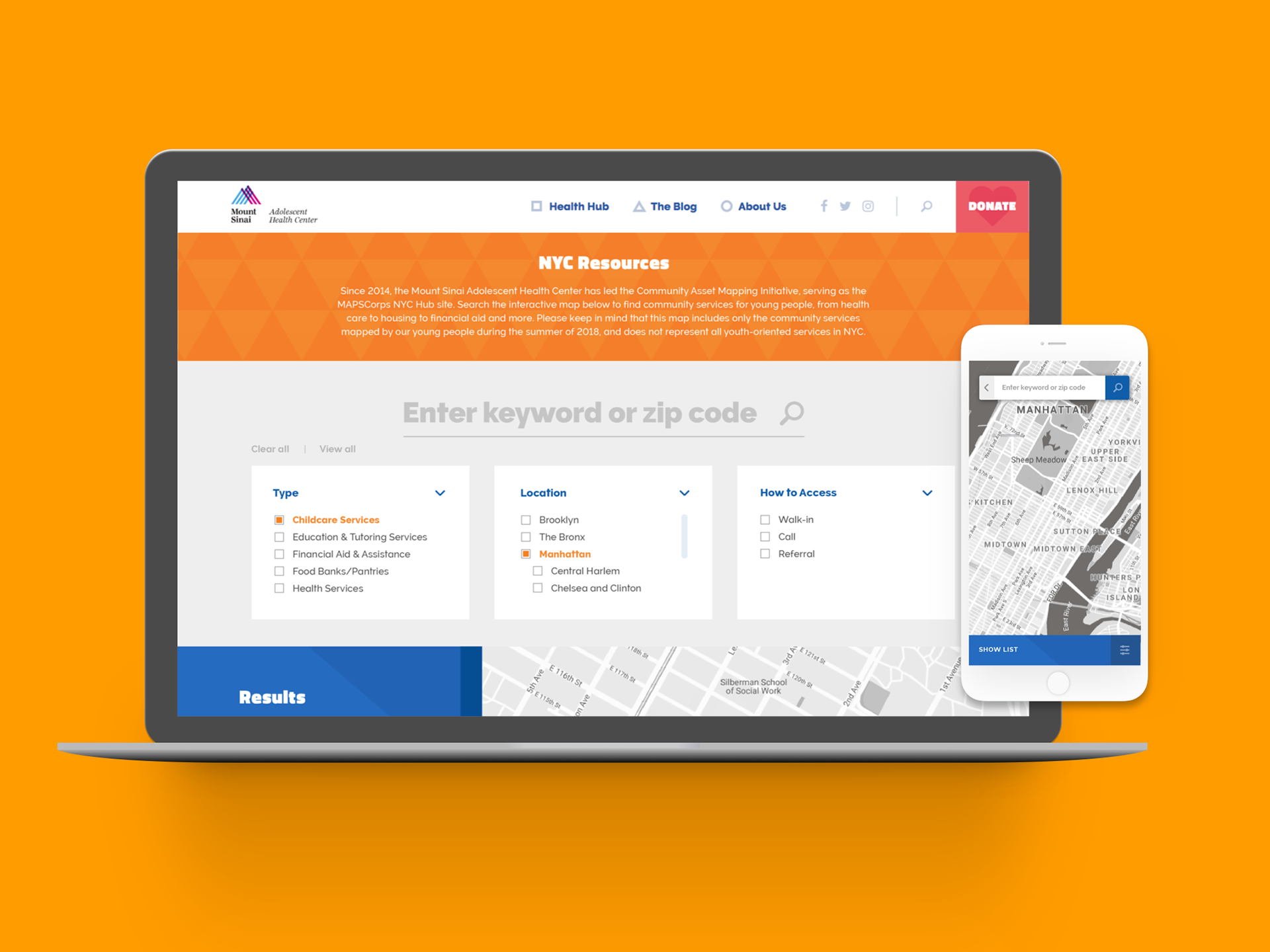 MSAHC is the leading healthcare service providing access to free health and wellness care for teens and young adults. In tandem with their full site redesign, MSAHC sought to create an interactive hub of external NY-based resources, crowdsourced by the young community. These resources were organized and tagged with filters including childcare, financial aid, tutoring, food pantries, and health services.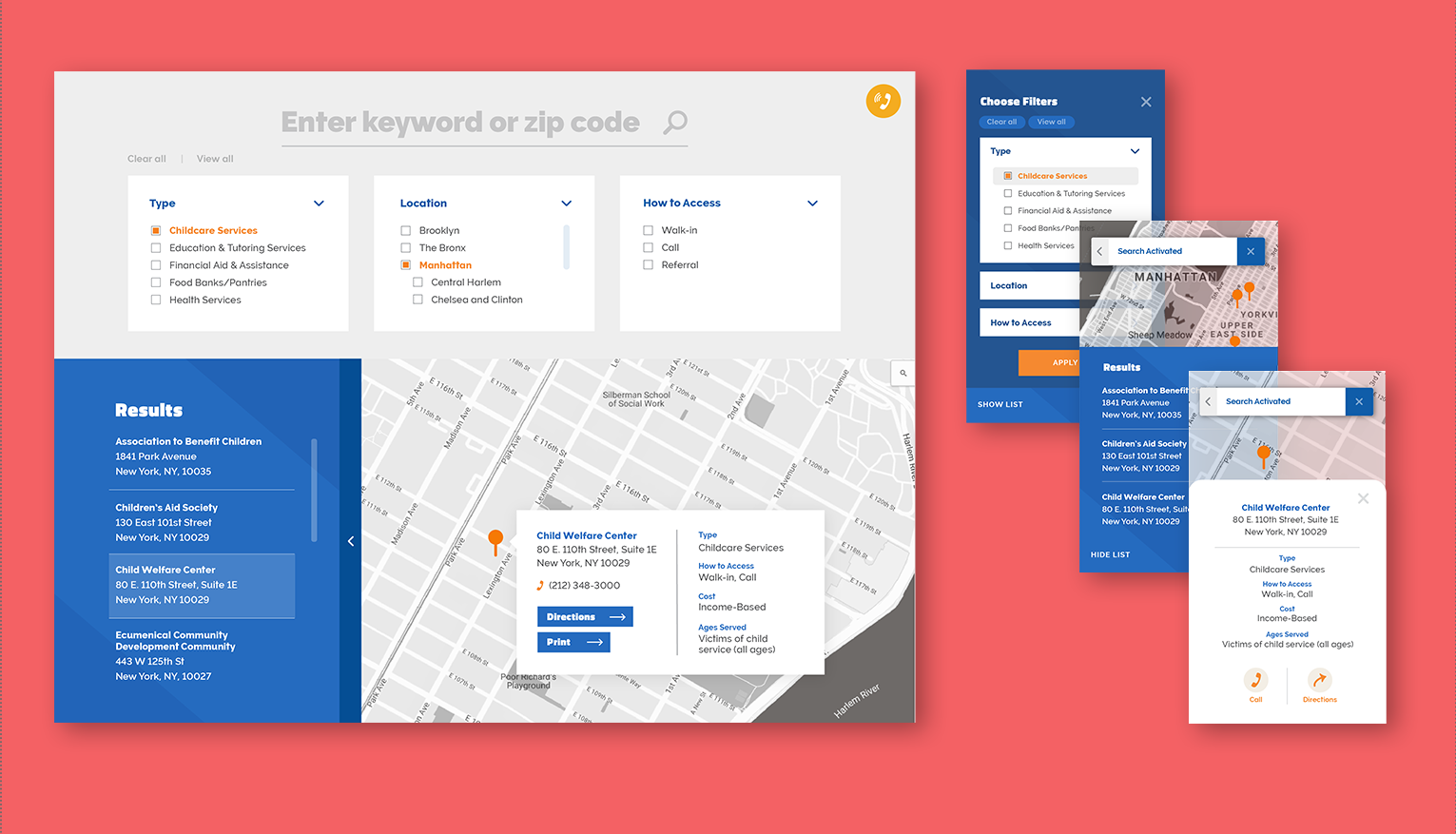 Navigate the mobile prototype:
To better understand a user's needs, the resources are categorized by type, location, and accessibility. Upon landing, the large search and filtering system allows the user to hone in on the type of service they might be looking for. Below reveals the results in an interactive map that a user can navigate, alongside a detailed list that provides additional details for the service or organization.
​​​​​​​