Establishing the reputation of the country's preeminent ballet school
School of American Ballet
UX Strategy / Wireframing / Design 
​​​​​​​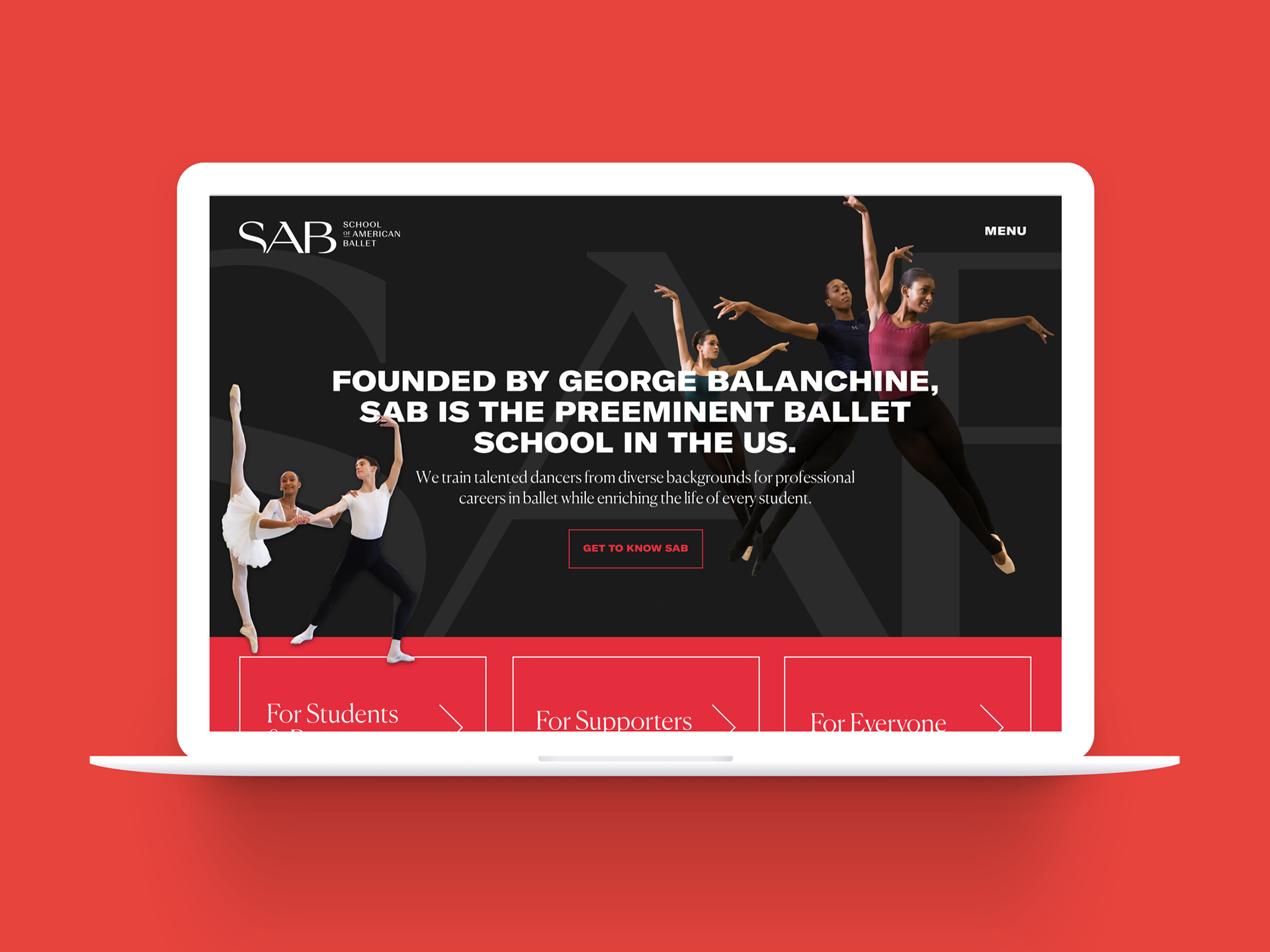 SAB is the preeminent ballet school in the country, founded by George Balanchine. Despite the school's respected reputation, SAB's current website falls short of rendering the vibrancy and exceptional results reaped by its students. 
Kicking off this web redesign meant tackling the following issues: an unconsidered UX strategy, a limiting layout that hinders both the management of content and the true visual character of SAB, and a lack of hierarchy for text-heavy content.
In addition to refreshing the look and feel of the site with a new identity system, the redesigned site should: solidify a user-friendly experience through audience segmentation of prospective students, supporters, and alumni; showcase the school's credentials, diversity and community; overall, capture the essence of their dynamic approach to ballet education through high-energy visuals.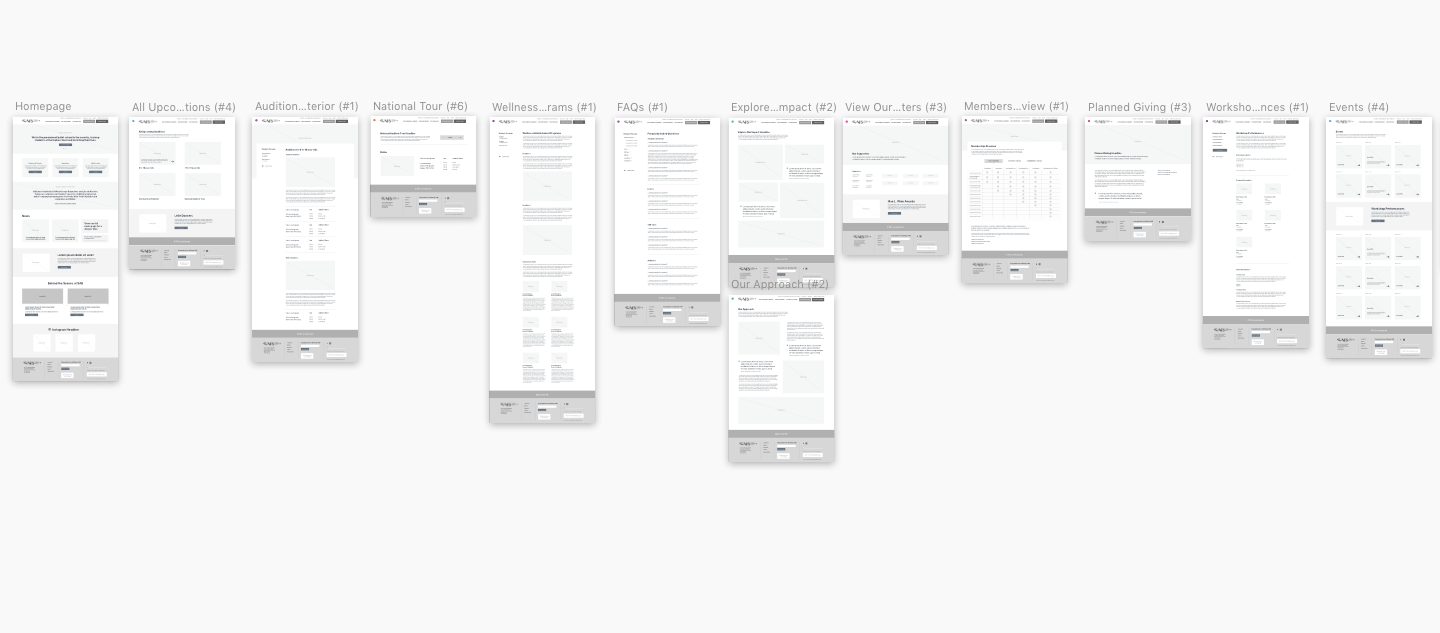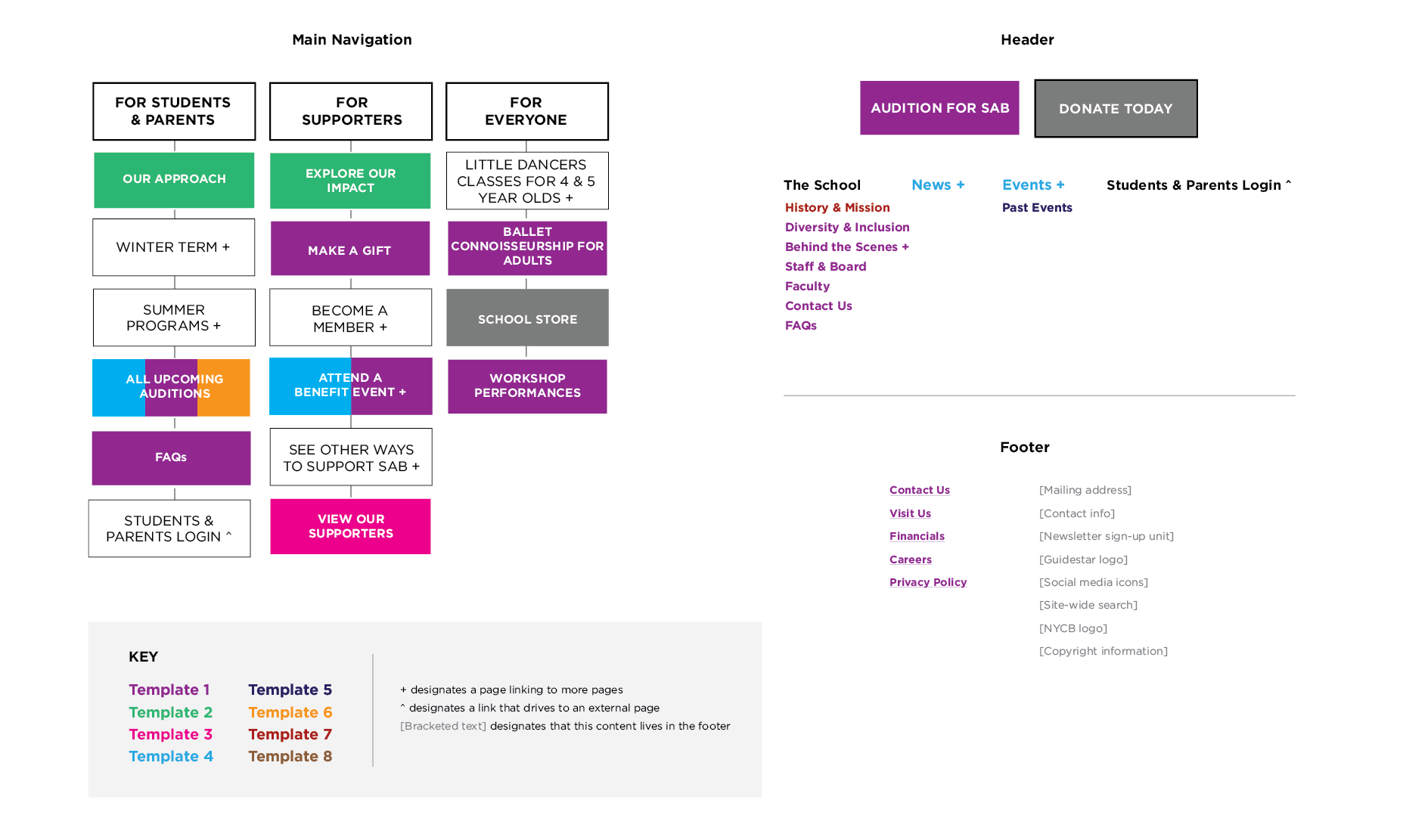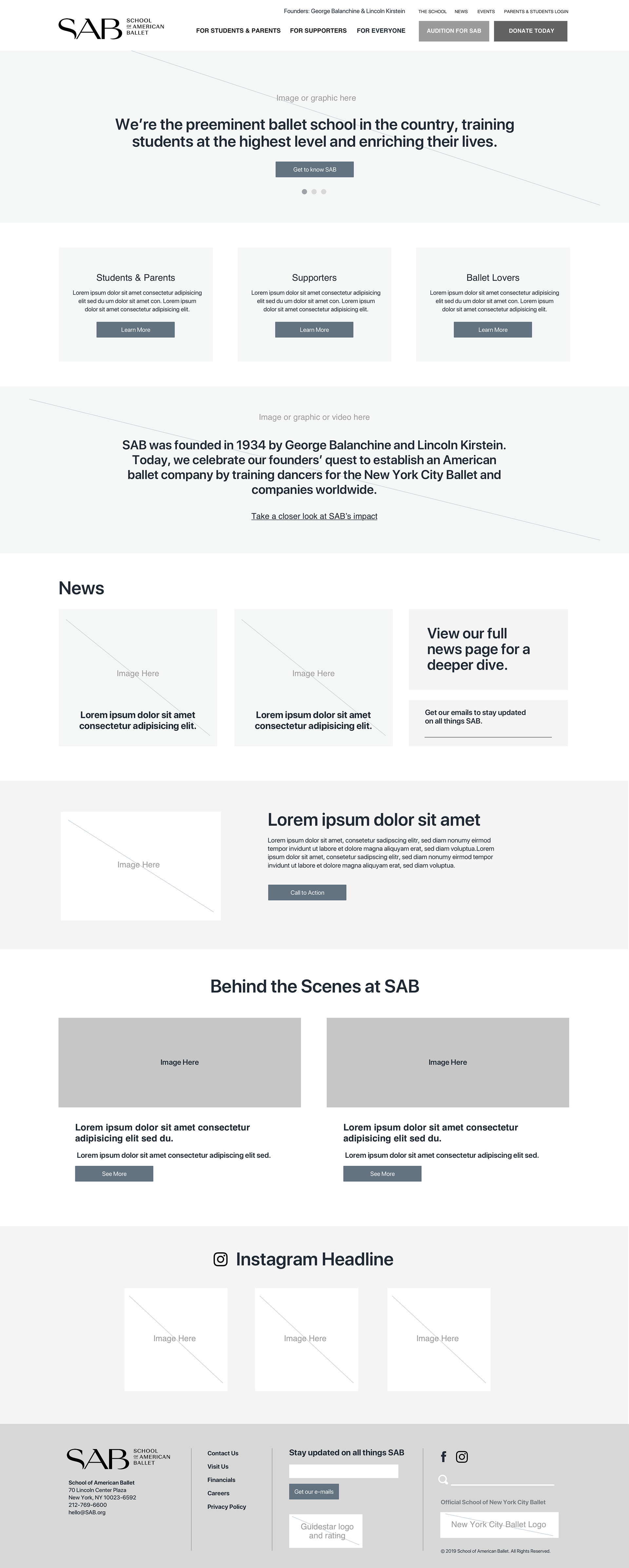 The wireframes and site map take a collaborative approach between our team and the client – diving into content strategy, Google Analytics, and suggestions by key stakeholders. We took a modular approach for the sections of each page template, fitting over 40 webpages into eight basic templates. This minimized the need to design each piece of content and maximized the client's power to edit, rearrange, and duplicate each modular piece based on the type of content.
The design concept integrates SAB's photography, new brand guidelines, and layout of content. As a user lands on the homepage, the forms of polished ballet dancers are at the forefront, reinforcing the school's reputation. Audience segmentation then allows the appropriate user to find what they need immediately. Scrolling through the page allows a storytelling technique, which reveals the rigor of students behind the scenes and the nature of SAB's work. The result is an engaging, visual-first homepage that excites users to dive deeper into the different pieces of the site.