Translating convoluted spreadsheets into engaging letterforms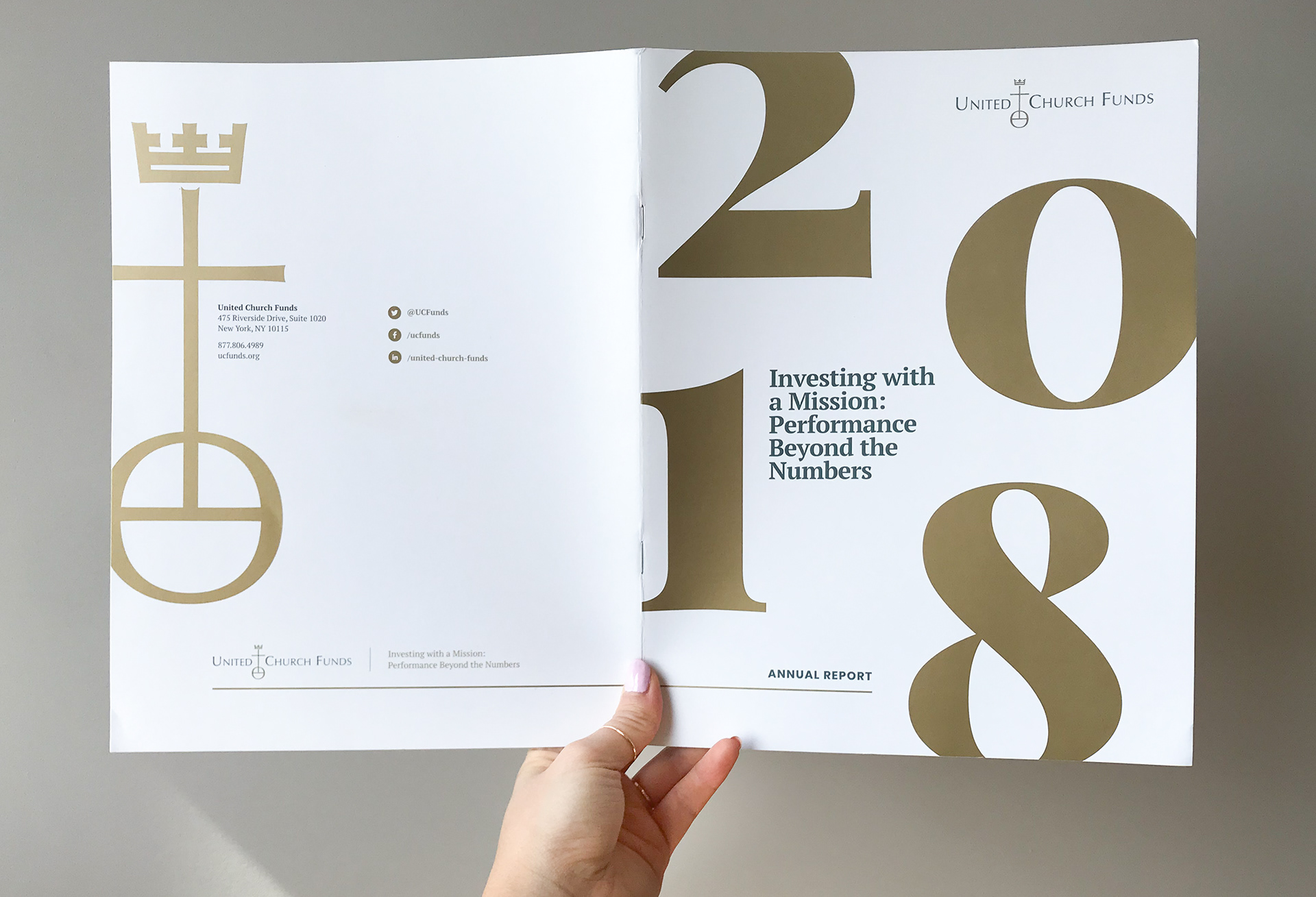 United Church Funds' mission is to responsibly invest in causes supported by their faith-based clients. In contrast to their corporate materials, the 2018 annual report takes a more progressive design approach to capture UCF's story, while still maintaining a professional aesthetic appropriate for potential donors, corporate partners, and sponsors.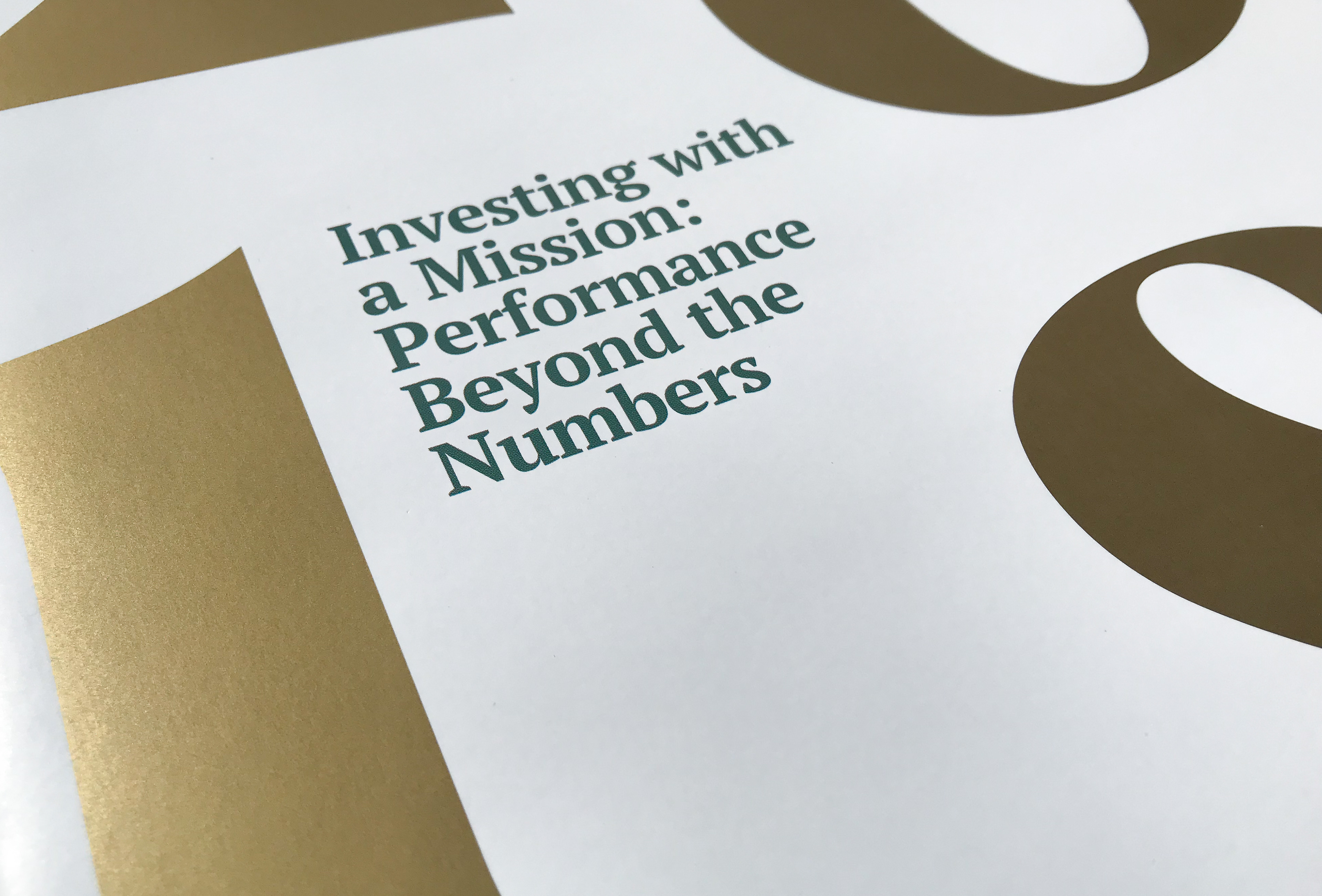 The report features an approach that focuses on color and typographic hierarchy. These elements are used to create large headlines, pull-quotes, and fields of color, allowing the reader to digest the pages in a clear, engaging way. Also included are the introduction of new brand guidelines, some iconography and illustrative elements, and bringing the look and feel of what would typically be an excel spreadsheet to life.
​​​​​​​